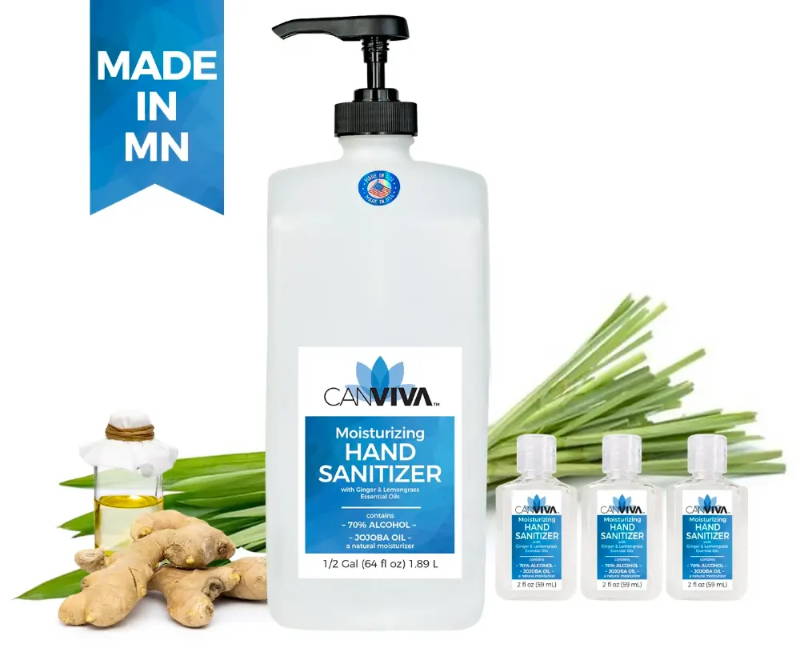 Sentry Hand Sanitizer Refills
TURNKEY, EASY PROGRAM
• Sharable ordering link
• Trackable by participant
• Ship direct to buyer is available
SAFE
Made in Minneapolis MN in an FDA registered facility. Does not contain methanol (wood alcohol) which has been found in FDA recalled hand sanitizers.
EFFECTIVE
Contains CDC recommended 70% Ethyl Alcohol for maximum effectiveness.
CONVENIENT
Half gallon bottle with built in pump cap. and 3 refillable 2oz travel-size bottles.
MOISTURIZING
With Jojoba oil, a natural moisturizer, and essential oils of Lemongrass & Ginger for a fresh scent.
VALUE
Over 2,500 applications per bottle.